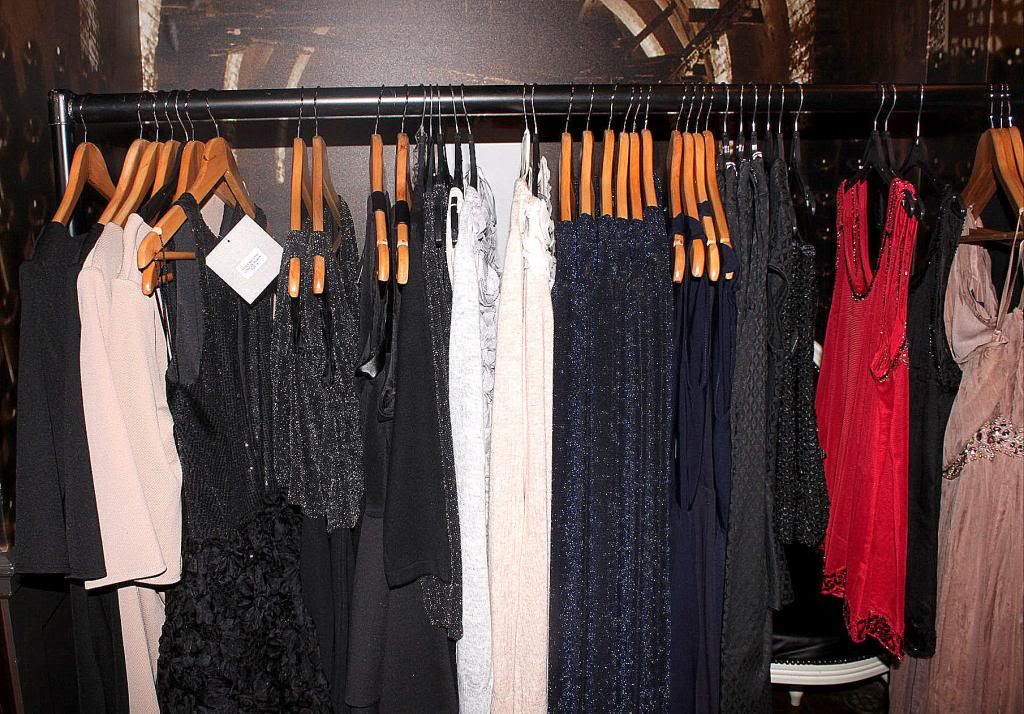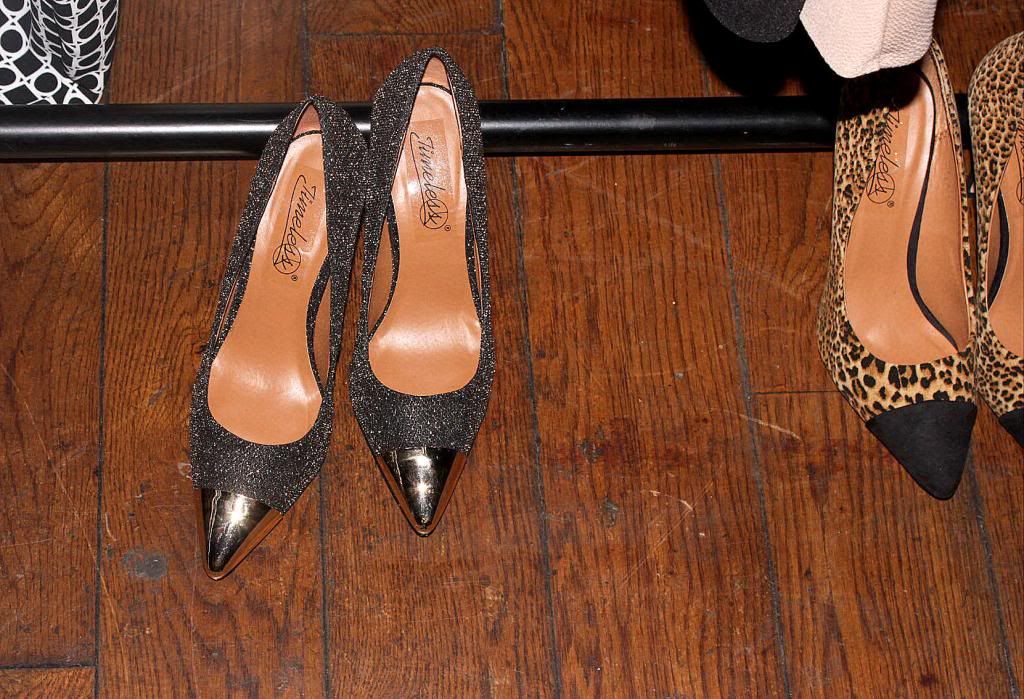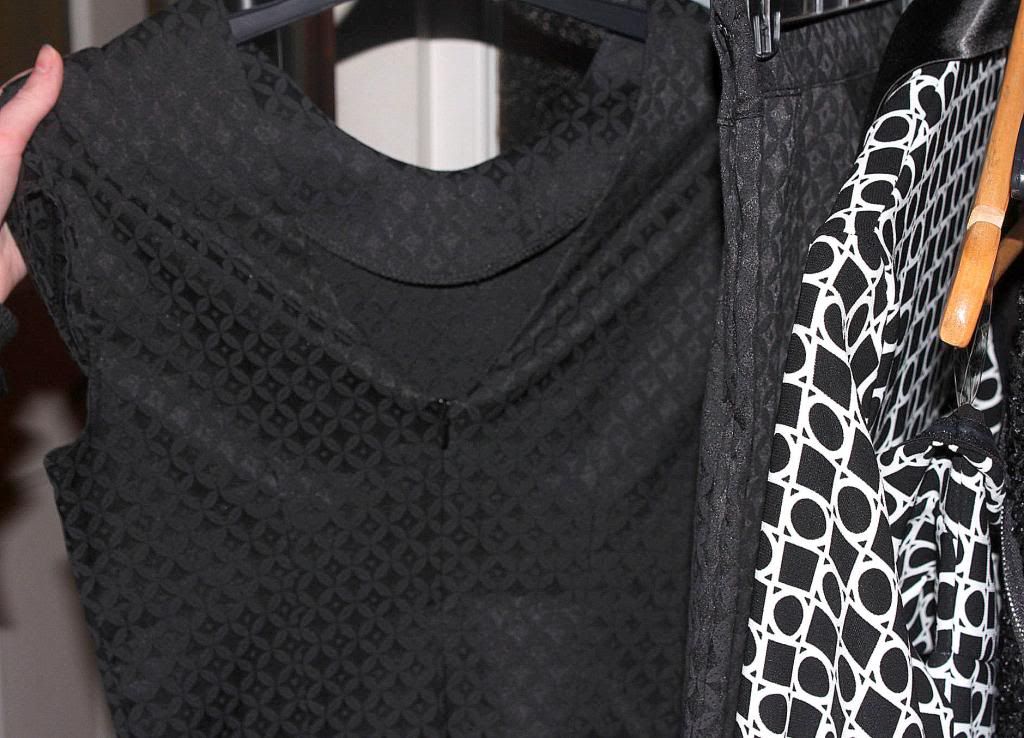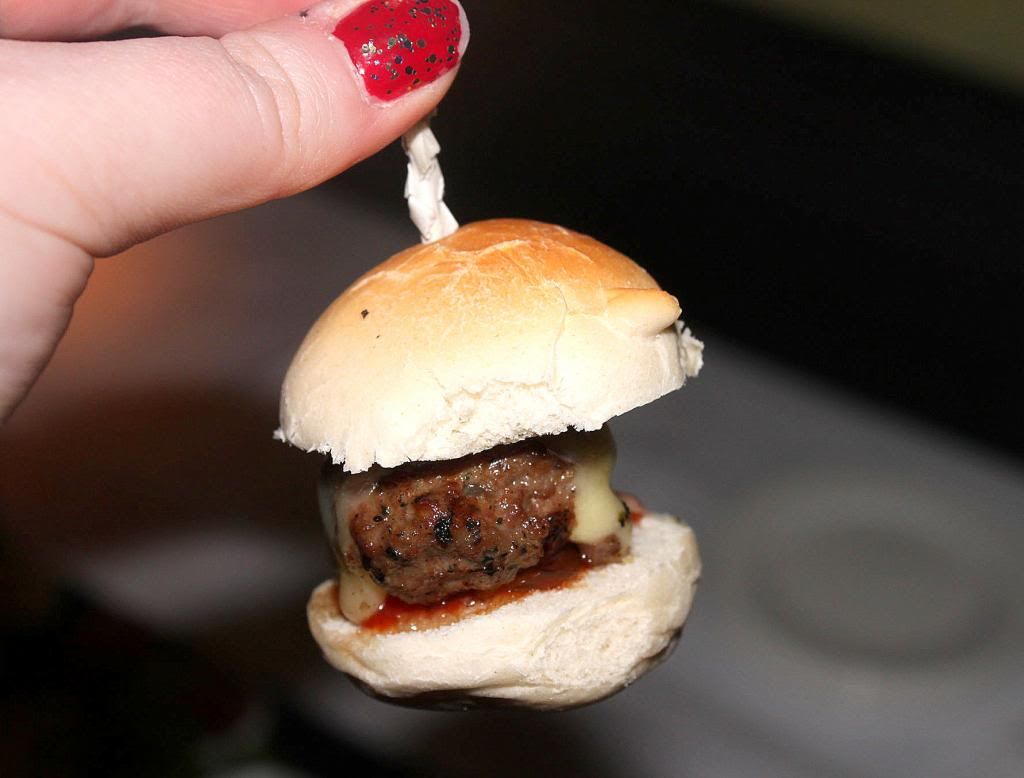 Phew! That was quite a few photo's to get through but I just couldn't help but show you the mini burgers and assorted canapes that were on offer - I am a massive food junkie and so foody treats will always take pride of place on this blog.
Back to the matter in hand though! Just over a week ago now I was invited along to the launch of Louise Thompson's (for those of you who are reality tv fans you will already know she stars in 'Made in Chelsea') fashion range for Goddiva Fashion. In all honesty, upon first look at the range online I didn't think all that much of it. I'm not a girl that fawns over glitz and glitter, and a lot of the line I wouldn't know where to wear the pieces to as some of the dresses are quite formal or aimed more for prom. However, after being welcomed to the Mayfair Exchange with a glass of champers by the lovely team behind red hot pr, I zoomed over to the rails to get a closer inspection. Among my favourite pieces were a rose petal ruffled jumper, a scalloped bodycon baroque dress , and a very glitzy little number with cut out shoulder pieces which I luckily enough got to take home with me (outfit post coming soon!). Needless to say my opinions were altered for the better after trying on the more casual line of outfits and bodycon dresses suited for a night out with the girls.

Meeting Louise was strange seeing as I've watched her pretty much every Monday evening on E4. She was extremely down to earth and we got chatting about university deadlines and dissertations, it's sometimes hard to remember she's just another university student too. She was open and honest about her input into the range and happily posed away for photo's with a gaggle of eager bloggers. For once in my life, I actually felt quite tall too, Louise is SO tiny! I even caught a glimpse of Spencer waiting outside for Louise in a London Black Cab (in true Chelsea fashion) whilst me and Jemma opted for the tube armed with a very generous load of jam packed goody bags which I can't wait to delve into!

Have you had a look at the Louise Thompson range? Are you a bit of a MIC junkie like me?